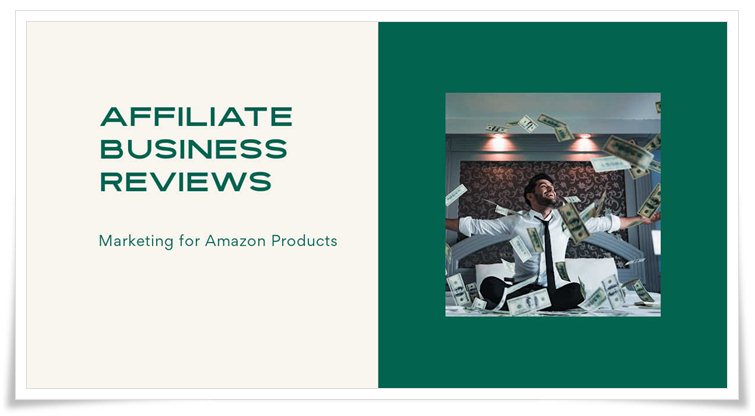 Amazon Associates is an affiliate marketing program which was launched in 1996. It was one of the first set of affiliate marketing programs. It is a referral program which allows the website owners, developers, and users to earn referral fees when a customer buys a product through Amazon. When they make a purchase, you earn a commission up to 10% as referral fees.
It is one of the best affiliate programs to which can be used to advertise and market your products. And the best part is that you could join it for free. Moreover, it is easy to use. Now let me explain how you can be an affiliate on Amazon program and build your business.
1. Niche Selection
It is obvious that you need a website in order to generate traffic through Amazon. But more crucial is selecting the niche in which your website acts. The niche decides your target audience. This is the first and most important step. So, build a website which is effective and easy to navigate.
The content chosen can be product reviews or comparisons, informational overviews, videos or podcasts. You might know that it is easier to make money through the Amazon Affiliate program when your website discusses specific products or brands rather than general topics. Further, you will be required to create a wide variety of content of your niche which would enable you to refer consumers to Amazon site.
2.Niche Validation
Niche validation refers to the determining factors in the Amazon associate program like the keyword research and Search Engine Optimisation, Niche research, website competition, niche demand etc. Optimising your website is of utmost importance.
3.Link to Amazon Regularly
After Signing up as an Amazon Affiliate, your website will be approved after they review your content. To earn a referral commission, you have to insert links to products inside the content. Simple text links within the content of an article are considered effective to get visitors to click as well as optimizing your earnings.
Explore creative ways to incorporate product recommendations into your posts. Link to Amazon as many times possible to increase the chances of a visitor clicking the link. So, in a single post use the links multiple times.
You also need to make sure that people use these links to make the full purchase as you get paid by Amazon on the whole purchase made and not just the product advertised. Each product has a unique link that can be inserted in your post. Therefore, build links in your posts or blogs for several kinds of products.
4.Add Widgets to the Site
Widgets are software components made for one or more software platforms. There are various widgets available online that can be added to your website templates. Use plugins to insert information and affiliate links to Amazon.
5.Give Reviews of Products
If your website is giving informative content about products, then the users will be more interested in visiting your site. Giving quality product reviews through your posts will enable the readers to learn about the different products and also examine their purchase options. Then they will be tempted to click at the links provided at the end of the articles. This will thereby increase the click rates through your website and your income through the sales.
6.Promote Your Site
Your site must be visited by a high number of web users to generate income through clicks. Hence, one of the most important steps involves promoting your site or blog. When the traffic to your site increases, the chances for extra commissions also increases. Also, find ways to get your visitors on to the Amazon.com page. You will earn a percentage of anything that they buy within the next 24 hours.
 7.Generate More Content During the Holidays
It is obvious that people tend to buy more during festivals or holiday season. It is also observed that the festival season can be a very profitable time for earning extra commissions. So, it is advised to write sales and promotion articles during this period increase the sales.
8. Create Product Comparison
You must have seen on some websites tables or grids giving a comparative study about various products of a similar category. Creating such a product comparison grid allow people to sort by the features and in easy navigation through the content.
9.Insert "Buy Now" button
A clear call to action is necessary for converting potential users into customers. There are plugins which could be embedded in your posts to add a clickable "buy now" button to take the readers directly to the Amazon page. All your efforts would be incomplete without an accurate call to action.
10.Make A Website that looks good
It is recommended that you build a professional looking website as this will win the trust of customers and also help in the approval process for the Amazon Affiliate program. Apply templates that would give uniqueness to your website. The layout of your website is a determining character in converting casual visitors into affiliate sales.
11.Use Native Ads
Native ads are non-intrusive advertisements which match with the form and function of user experience. They are gaining popularity in social media. Unlike banner ads or display ads, they are in conjunction with the content of the publisher website. It is recommended to use native ads on your website rather than the formal static style. They target customers and helps in increasing sales.