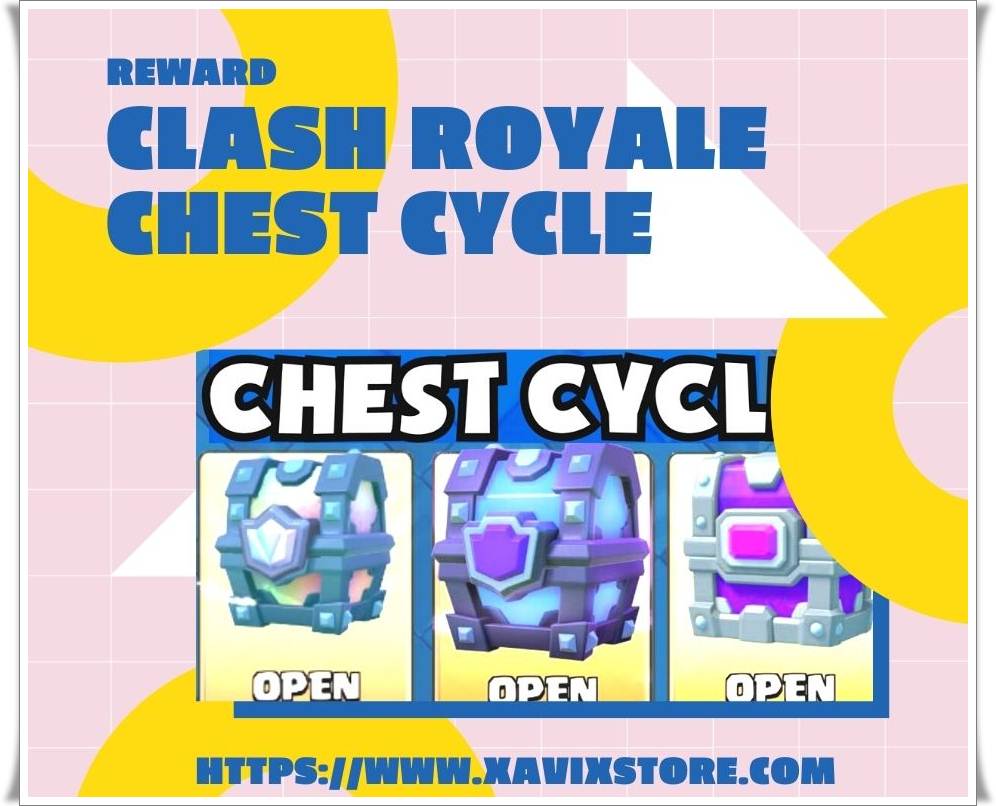 Clash Royale Chest Cycle – I think it is useless to tell you that what is clash royale. because it is too much, popular game, developed by supercell and published by supercell and ubisoft. 90% people must know about it already but if you are among 10% guys then i will tell you a little about clash royale before starting our main topic.
What Is Clash Royale?
Clash royale is a most popular game it is an online freemium game you can build your base unlock troops attack other bases to steal their resources. "clash of clan" and clash royale are 65% same games. but in clash royale you get cards that you cannot see in clash of clans and these two games are most popular.
You can simply download clash royale from your app store or playstore. it is available for every platform android or IOS both.
If you want to play these games on personal computer then you can go with best android emulator bluestacks.
Now it was a little intro about the game. now let's move to our main topic. let's not waste any more time and let's get rolled on our topic.
XavixStore Wiki ( Related
To Clash Royale Chest Cycle )
With every battle you get a chest as long as you have a chest slot available which you can open to get some surprises and gifts. But do you know these chest followed a fixed cycle.
That's why you cannot get giant online chest or magical online chest or sometime random. if you understand it is cycle it will be easy for you to open chest and get some special chest inside. today i will help you guys in it.
I want to tell you how it is work & when and how should you open a chest and which chest tracker is best for you to get special chest most of the times & a plan to opening a chest which will work 100% so stick to the article read till end or else you will miss some really important points. Let's get started now without wasting any more time.
What Is Clash Royale Chest Cycle?
I already told you in the beginning of the article that they do not have random rules to spin the chest or opening the chest. They have fixed clash royale cycle of chest that you will run along over and over again and again. so you just need to understand that cycle rule and fix spinning.
The chest cycle is 240 chest in total and starts with Our first chest which will you get in training camp. after that you will get chests in along order which are already fix. Now if you think that you can simple matched with the filled chest slots until the you get giant chest or magical chest in your slot, then i am sorry i have to disappoint you. Because if you do this you will get next chest every time you try.
No matter if you played matches. While you have not get any chest any amount. Because that is fix for you. so you have to just understand the cycle or use any cycle tracker i will tell you guys today. the good news about that is you will not ever miss any type of chest cases.
Random Cycle In Chest Cycle
So you must have found silver chest, golden chest, giant chest and magicial chest in the chest cycle. but you might have gotten some super magicial chest or a legendry chest so far too.
It is true that you can get this chest cycle too. But problem is they drop randomly and replace the cycle. That you would get according to the chest cycle and they are completely random and there is nothing you can do about this but It totally upon your luck or something or the right time.
Super Magical Chest Drop Rate
You can get one super magical chest if you do cycle for 500 times which drop rate is 0.02 out if hundred which is really less. but still you can get it if you are lucky enough.
Legendry Chest Drop Rate
It is guarenteed to get 1 legendry chest drop in one cycle from 240 chests. if you do 2 cycles your winning percentage will get higher from 480 chests. because there are 240 chests in 1 cycle.
CHEST TRACKER IN CLASH ROYALE
I know some people like to use some kind of chest tracker in clash royale game. because if you add chest in them they will tell you which chest you are going to get after ward.i personally used it twice and here is my experience. ofcourse it will tell you really which chest you are going to get next.
But there will be no difference because you can just see the next chest but you will not be able to do anything about it you have to accept even it is a normal or legendry or any kind of chest. and there is not only one tracker available there are tons of trackers available which provide you real knowledge about the chest you are going to get.
They just make the cycle easy to know that which chest you are going to get but you can not change that chest or replace or twist that chest you just have to accept it no matter what.planning which chest you are going to open will impact on which chest you will open in how much time.
Best Clash Royale Chest Tracker
I have used many chest trackers but the best and free and 100% working chest tracker i found is starfire clash royale chest tracker it will provide you real knowledge about the chest you are getting next. you can try downloading it for free.
Final Words
Today's our topic was all about clash royale chest tracker what it is and which is best tracker. if you have any kind of question left in your mind ask us for sure we will get you as soon as possible.but beware of trackers which are not free but there are some free trackers are also available which works same as them.